Rating with Ears
Sep 30
Films of 2014, #169: The Unknown Known (Morris, 2013)
Errol Morris's 2003 film, Fog of War, looked at US Secretary of Defense, Robert McNamara. Now with The Unknown Known, Morris does the same thing with Donald Rumsfeld. The results are quite different, but it's much more frustrating because of Rumsfeld's attitude in front of the camera, something he's grown used to after all these years.
While Fog of War showed McNamara showing some remorse for the things that the US government did in Vietnam, Rumsfeld is still standing by the decisions he made. It's awkward and chilling to see the man grin (the tagline is "Why is this man smiling?") While there's a few moments where Rumsfeld does a good job defending his decisions, he does get caught by Morris in the pivotal scene. Rumsfeld, of course, laughs this off.
Morris uses most of the tricks of Fog of War, with just one subject and only Morris interviewing, intercut with news footage. But The Unknown Known stands on it's own, and shows Rumsfeld being honest one second, and hiding something the next. It's eerie, and Danny Elfman's score backs the scenes perfectly. Rumsfeld never gives a solid answer to the Iraq War, and he gets caught when questioned about Guantanamo Bay. Through an emphasis on words, Rumsfeld does a eerie job at not revealing much, while seeming to reveal alot.
Rating: 9 out of 10.
Sep 26
Films of 2014, #168: Locke (Knight, 2013)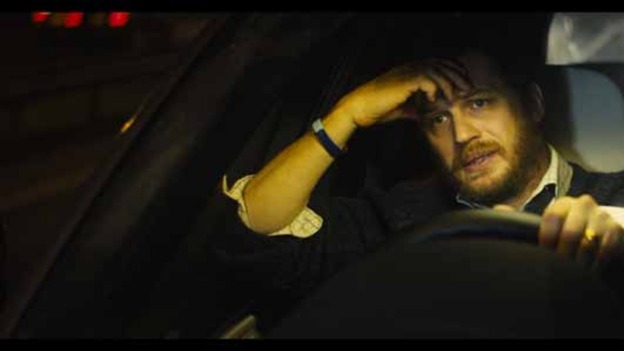 After showing some serious potential in Lawless and The Dark Knight Rises, Tom Hardy finally has shown himself as a great actor. In Locke, he plays a man who is spending his night driving to see his child being born. And even though the woman having the child is not his wife, he still shows degree of calm and dedication. Throughout the film, Tom Hardy does nothing but drive and talk to people on his phone. That's it. There's enough drama to keep things interesting, and Steven Knight's direction is good without being flashy or boring. And while this story wouldn't have worked if it took place in a different setting, or involved more people, it works greatly here. Hardy shows a great amount of compassion, and his ability to keep calm under some frustrating situations is perfectly done. Hardy keeps the act going all the way, and the range of emotions that go through his face are so subtle that it's hard to catch them. With Locke, Hardy has now become an actor to watch for in the future.
Rating: 8 out of 10. 
Sep 24
Films of 2014, #167: Dom Hemingway (Shepard, 2013)
Dom Hemingway brings Jude Law back in a very odd, darkly humorous film that looks great, and could do some great things for Jude Law's career. But Dom Hemingway doesn't seem to care about what's come before it. This film takes the British crime film of the past ten years (Sexy Beast, Snatch, Filth) and doesn't do anything new. It's just there. While Jude Law is working his best, and there's some decent supporting actors as well, the story of the safe cracker who tries to get things right in his life after spending 12 years in prison isn't the most innovative film. Law's charismatic performance and director Richard Shepard (The Matador) has a great eye for color and style that keeps the story from getting too boring.
Rating: 5 out of 10.
Sep 23
Films of 2014, #166: Oculus (Flanagan, 2013)
Another supernatural horror film that takes place in a haunted house. What an original idea! After already putting up with all the Paranormal Activity, The Conjuring, Sinister and whatever else, we now have yet another one. While the film tries to add it's own spin on the genre by messing around with time and dealing with the past, nothing really works. It's not scary, except for maybe one or two moments, almost nothing works.
Rating: 3 out of 10.
Sep 22
TV SHOWS, RANKED
52. Smallville
51. Batman
50. True Blood
49. M*A*S*H*
48. Glee
47. Dexter
46. Weeds
45. Heroes
44. Rescue Me
43. Halt and Catch Fire
42. Boss
41. Looking
40. Big Love
39. The Office (US)
38. Queer as Folk
37. I Love Lucy
36. Robot Chicken
35. Lost
34. Carivale
33. Children's Hospital
32. Damages
31. My So Called Life
30. Bob's Burgers
29. The Office (UK)
28. Boardwalk Empire
27. The Twilight Zone
26. The X-Files
25. Sons of Anarchy
24. Nip/Tuck
23. Girls
22. Batman: The Animated Series
21. Deadwood
20. Fringe
19. Portlandia
18. The West Wing
17. The Walking Dead
16. Tim and Eric Awesome Show
15. Game of Thrones
14. Parks and Recreation
13. Fargo
12. Hannibal
11. Louie
10. The Leftovers
9. The Shield
8. Monty Python's Flying Circus
7. Arrested Development
6. House of Cards
5. The Sopranos
4. True Detective
3. Six Feet Under
2. Mad Men
1. Breaking Bad
Films of 2014, #165: Frank (Abrahamson, 2014)
Michael Fassbender has been on a roll over the past few years, and Frank is another strong performance. Only this time, he's hidden behind a mask. If there's only one actor who can be looked at in this decade, it deserves to Fassbender, as his performance in Frank helps keeps this movie going.
The main character in Frank, isn't the title character, it's Jon, a struggling songwriter who ends up being in Frank's group after seeing one of the band members kill himself. Frank is hidden behind a massive paper mache mask, and all the members of the band claim to have never seen him without it. The band then goes off to a cabin in the woods to record an album, and Jon live blogs their efforts, getting the group enough popularity to make it to South by Southwest music festival. 
I assumed Frank's mask was just part the act, a gimmick to get people to come to the shows. But as the film goes on, we find that Frank is mentally ill, turning the film into a sort of Brian Wilson, Daniel Johnson story. And although the picture does a good job looking at mental illness, the music industry, songwriting, the recording process, and internet culture, there's something off. And while it's not a huge issue, the humor could have been scaled back just a little, and maybe then the final act could have been even more impactful.
Rating: 8 out of 10.
Sep 19
Films of 2014, #164: Transformers (Bay, 2007)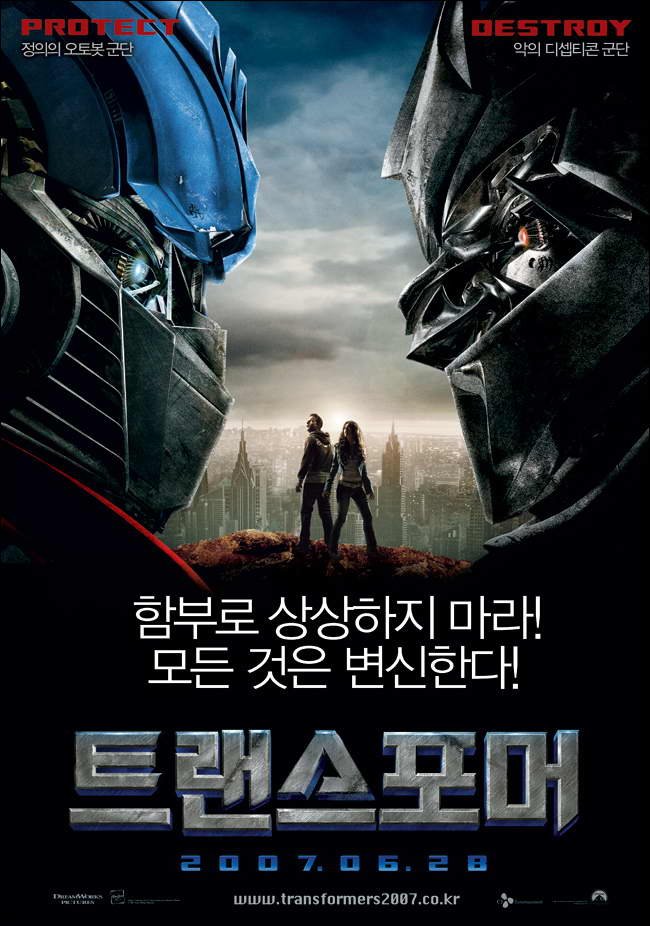 There's cars, they turn into big robots. And there's some Megan Fox for all the straight dude to glare at. And Shia La Beouf is there, and so is John Turturro.
That's about it. There's some sort of story, but whatever. The robots are big and clunky, and all the action is clumsy. There's even some "humor" that involves these robots, still not sure what was going on with this film, or why anyone thought it would be a good idea.
I will not be watching the THREE(!) sequels.
Rating: 1 out of 10.
Sep 18
Films of 2014, #163: Waking Life (Linklater, 2001)
There's been plenty of films that play with reality and dreams, and have the two of them intermingle. But in Waking Life, these dreams and realities are skewed, and put under some very deep conversations. Our main character goes in and out of dreams, and he's having some complex and intelectual discussions with people inside of these dreams. Waking Life might be too much for most people, but it's a great film that shows how magical and exploitative cinema can be. It's a smart picture, and it's one of Linklater's best. While he would go back to this animated style in Scanner Darkly, there's something so singular about Waking Life, and over ten years after it's release, it still seems fresh. Linklater also brings back some characters from Slacker and Before Sunrise.
Rating: 9 out of 10. 
Sep 17
Films of 2014, #162: Boyhood, (Linklater, 2014)
A film twelve years in the making, Richard Linklater's Boyhood is one of the most organic movies I've ever seen. From it's opening shot of a young boy, Mason Jr., lying on his back, looking into the sky, to it's final shots of showing Mason growing up and starting his first day in college, Boyhood is one of the most unique, and powerful films about growing up ever made. Of course an obvious comparison would be Michael Apted's Up Series, that looks at the real lives of several individuals every seven years. But Boyhood works because it's scripted. There's been plenty of films that pride themselves on their realism, but never before have I seen life unfold in such a natural way as in the near three hours of Boyhood. We see Mason's divorced parents, the handful of lesser men who his mother dates, his father's attempts at being the "cool dad".
Much like anyone's life, Boyhood is made up of smaller, more intimate scenes that don't seem like much, but it all adds up to something very special. By not giving us any obvious markers of the time period (although there are some nice musical touches that make things clear), it's never confusing. There's a series of years that the film goes through, but the final scenes are the best one here. Many scenes wouldn't work in an ordinary film, and there's even some lines delivered that would have sounded overly sentimental, but it works. Richard Linkater had already given us a story that spanned years with his romantic trilogy of films, Before Midnight, Before Sunrise and Before Sunset, but Boyhood's compact runtime works in it's favor. We only get certain slices of Mason's life, but that's how life works. We don't have huge moments, just smaller ones that add up where we are now.
Rating; 10 out of 10.
NOTE: The R rating for this picture is one of the worst things the MPAA has ever done. Boyhood should have been a PG-13 film. It was rated R for "language including sexual references, and for teen drug and alcohol use". If anyone should be watching Boyhood, it should be teenagers. And having teenagers do, well, teenage things like drinking and talking about sex isn't shocking or anything. The MPAA needs to take a step back and realize the content and audience of a film.
Sep 16
Films of 2014, #161: The Fall (Tarsem, 2008)
Every once and a while a movie will show the power of the cinema in the most pure way possible, and The Fall is one of those rare films. Filmed in over 28 countries, it's a stunning picture that has more vast landscapes than most films. And I still find it hard to believe there's no special effects here.
It's a simple, straightforward story of a movie stuntman who after getting injured is stuck in a hospital where he encounters another patient, a little girl named Alexandria. The man starts to make up a tale, and we see this tale unfold through Alexandria's imagination.
There's vast desert landscapes, massive architectural wonders, and an interesting tale that gets wound until it unravels in a very powerful, and direct of love of cinema.
Rating: 10 out of 10.